Shop
Peru, Cajamarca • El Cerro - Washed
00040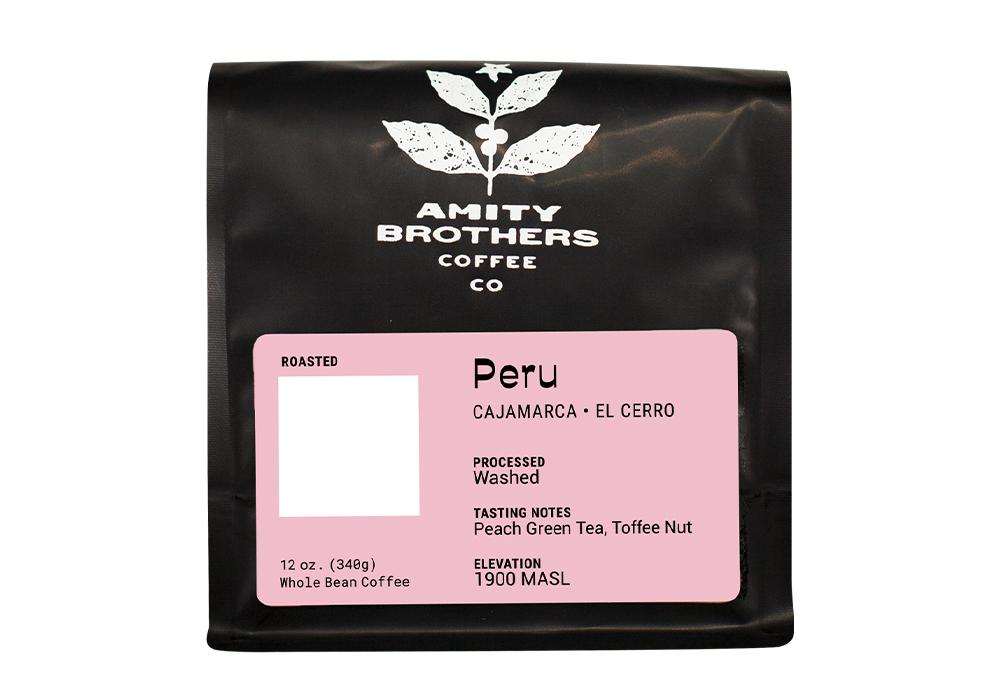 Whole bean coffee
Region: Cajamarca
Variety: Yellow Caturra
Farmer: Efraín Carhuallocllo
Farm: El Cerro (the ridge)
We taste: Peach Green Tea, Toffee Nut
Process: Washed
Elevation: 1900 masl
Farm Bio

Efraín Carhuallocllo (ef-rah-EEN car-wah-YOKE-yo) lives in the village of El Corazón with his wife and daughters, located in the province of Chirinos in the Cajamarca region of northern Peru. He dedicates 2.5 hectares of his land to the production of his preferred variety yellow caturra. Varietal separation is still not too common in much of Peru, where most offerings are "farm blends" of whatever trees the farmer grows. That Mr. Carhuallocllo separates his plots is an advantage in his market, and we are able to benefit as well from a very unique cup, due, in part, to this method.

His farm "El Cerro" (the ridge) is at about 1900 masl, and that also where he has his fermentation tank, depulper and drying beds (raised beds under a roof, to allow a for a controlled environment and to avoid rain). This facility is about 500 meters from his home. His fermentation method is 30-36 hours in mucilage before washing, which is a tad longer than most of his neighbors, allowing for an extra punch of flavor. Then, the coffees are dried for around 20 days. The combination of varietal separation and meticulous processing earned Efraín second place in the 2017 Peruvian Cup of Excellence competition.
Yellow Rooster (Coffee Importer) met and visited Efraín through our partners in Jaén, Peru — Alpes Andinos Association. Alpes Andinos is a self-owned association of like-minded coffee growers in the areas surrounding Jaén, number about 150 members in total. Their mission is seek higher prices in international markets by creating a distinct, specialty product. They achieve these distinctions through education — each member has access to the coffee lab, where they learn the basics of grading, cupping, brewing and roasting, and how their work on the farm (harvesting, fermentation and drying) has massive effect on the "end user's" experience.
Learn More Here:
https://yellowroostercoffee.com/

Size
12oz (0) 2lb (Save $5) (23) 5lb (Save $22) (77)